Game of Thrones Whisky

The Game of Thrones Whisky Collection
Zeer beperkt verkrijgbaar, bijna overal uitverkocht!
Nu verkrijgbaar in gelimiteerde oplage: 9 bijzondere Scotch Single Malt Whisky's om het 8e seizoen van deze nu al iconische HBO serie te vieren. 7 Single Malts uit de collectie koppelen elk een koninkrijk uit de serie aan een Schotse distilleerderij. De enige zwarte fles uit de collectie is geïnspireerd op Game of Thrones' Night's Watch en is gekoppeld aan Oban distillery.

Ook zijn er 3 Johnnie Walker whisky's, A song of Ice, A song of Fire en de White Walker. 3 Heerlijke Blended scotch whisky's in prachtige Game of Thrones vormgeving.

Proef deze bijzondere Game of Thrones whisky's en laat je opnieuw terugvoeren naar het spektakel van deze legendarische serie.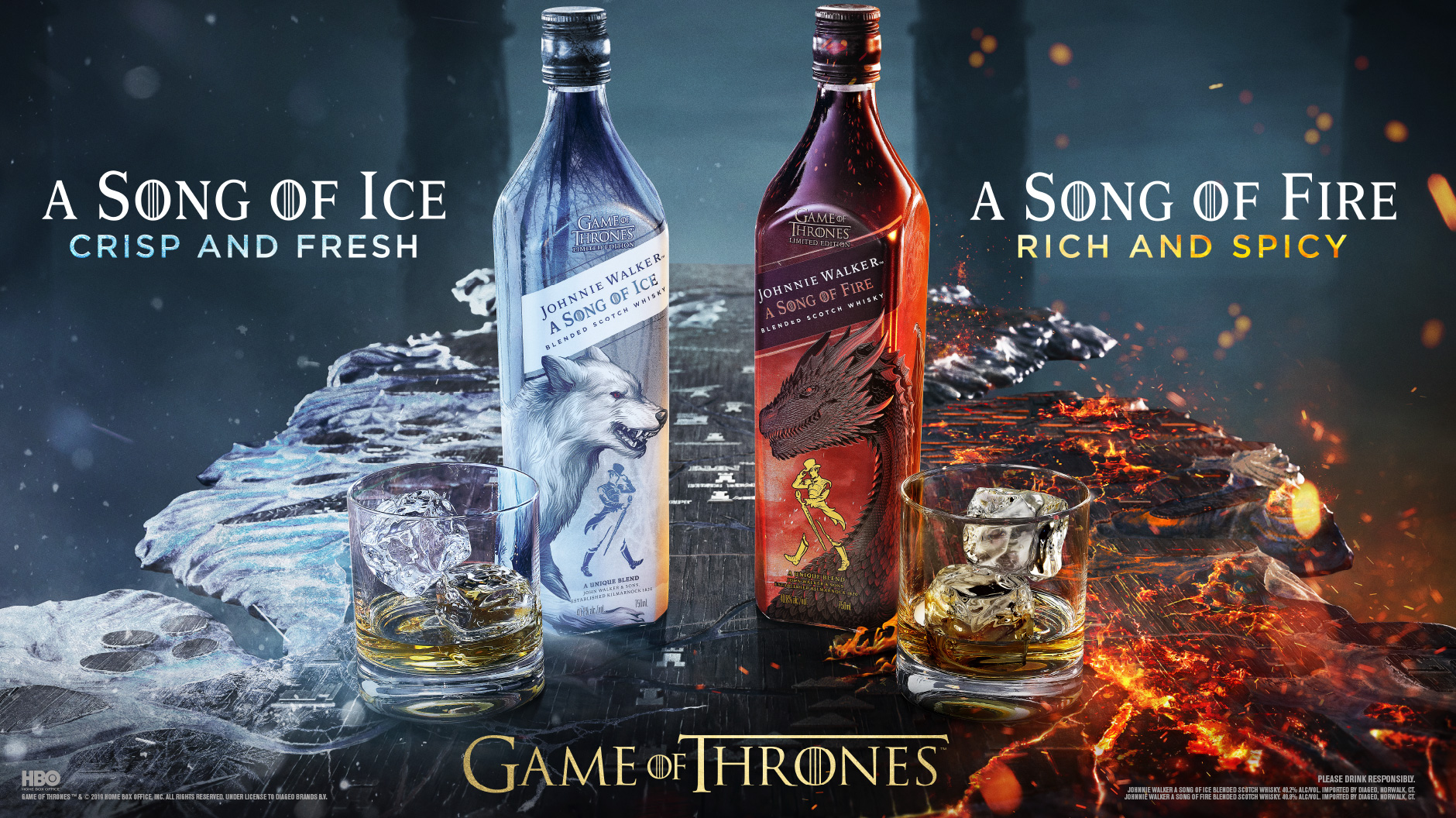 De merken van de Game of Thrones whisky collection: